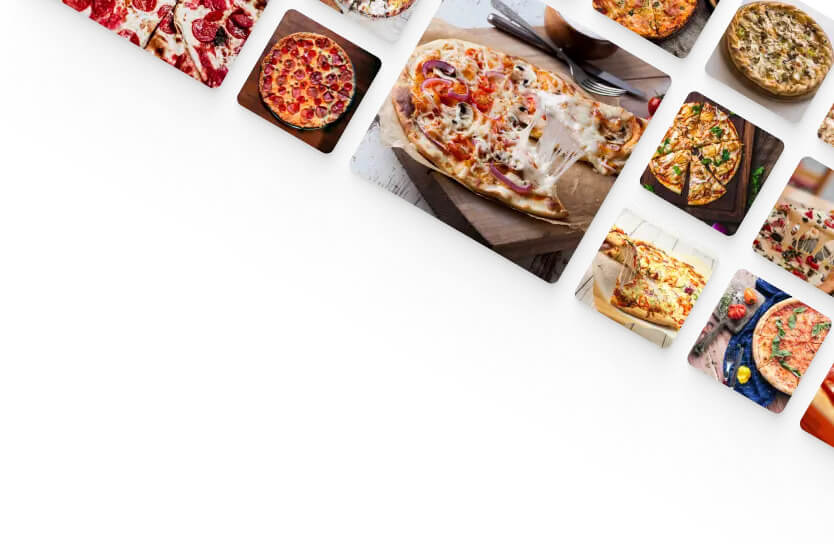 Pizza coupon codes
Order pizza with a discount
160 coupon codes
Always working coupon codes
Coupon codes per location
For delivery and carryout
View coupon codes
Where do you want to order?
Making Pizza Affordable for Everyone in Canada
Ahoy there, pizza lovers of Canada! Welcome aboard Pizza Pirate, your one-stop-shop for saving on your favorite pizza brands. As a brand, we're passionate about making it easy and affordable for everyone in Canada to enjoy a hot, delicious pizza - no matter where you are.
Quality Coupons for Top Pizza Franchises in Canada
At Pizza Pirate, we offer coupons for some of the biggest pizza franchises in Canada, including Domino's Pizza and Papa John's. And the best part? Our coupons actually work! We check them every day to make sure you're getting the most up-to-date discounts possible. Any coupons that are no longer valid are removed from our website, so you can be sure you're getting a deal that's fit for a true pizza pirate.
Location-Specific Codes for Every Franchise in Canada
What sets Pizza Pirate apart from other coupon sites is our dedication to location-specific codes for Canada. We know that every pizza franchise is different, and what works for one location might not work for another. That's why we make it easy to find the best deals for your local franchise - whether you're looking for delivery or take-out in Toronto, Montreal, Vancouver, or any other city in Canada.
Enjoying a Delicious Pizza Shouldn't Break the Bank
At Pizza Pirate, we believe that enjoying a delicious pizza shouldn't break the bank. We're committed to delivering quality coupon codes that make it easy and affordable to satisfy your pizza cravings in Canada.
Join Us on Our Pizza Adventure
So next time you're in the mood for a piping-hot pie, set sail with Pizza Pirate and enjoy the savings in Canada!
Frequently asked questions
Some popular types of pizza in Canada include pepperoni, Hawaiian (ham and pineapple), vegetarian, meat lovers, and BBQ chicken.

Yes, there are some regional variations of pizza in Canada. For example, in Quebec, you may find pizza topped with smoked meat or poutine (fries, gravy, and cheese curds), while in Atlantic Canada, you may find pizza topped with seafood.

You can find pizza in Canada at various pizzerias, chain restaurants, and fast-food establishments. Some popular chains include Pizza Pizza, Domino's, and Pizza Hut.

Yes, there are several popular Canadian pizza chains, including Pizza Pizza, Pizza Nova, Boston Pizza, and Pizza 73.

Yes, many pizza restaurants in Canada offer online ordering through their website or mobile app. Some popular apps for ordering pizza in Canada include SkipTheDishes, Uber Eats, and DoorDash.

Yes, many pizza restaurants in Canada offer vegan or gluten-free pizza options. Some popular chains with vegan options include Pizza Pizza, Pizza Nova, and Blaze Pizza.

Some popular pizza toppings in Canada include pepperoni, mushrooms, green peppers, onions, bacon, and sausage.